Global Gaze
Vancouver Pride – 50 Years and Still Fighting – August 1 to 4, 2019
The theme for Vancouver Pride 2019 is 50 Years & Still Fighting. Both the Parade and the Sunset Beach Festival take place on Sunday August 4th, starting at 11am.
TD Main Stage at Beach level – Sunset Beach will feature headliners: internationally renowned drag personas Eureka O'Hara and Shuga Cain. One surprise musical headliner, to be announced soon, will also be joining us on the Sunset Beach TD Main Stage. Coal Davie and the Rockabillionaires, "high-rise hillbillies, jukebox juggernauts, retro-activated rockabilly hellions forging the future of rock and roll rebellion", Fake Mustache, DJ Adia (queer Vancouver DJ specializing in House and Hip Hop), Biawanna, the German/ Fijian R&B/ pop artist and producer,chameleon of pop Denique, Carlotta Gurl, and DJ Ingrid Hakanson will also be performing. Sister Festivus from the Sisters of Perpetual Indulgence will be performing a live marriage ceremony on stage.
The 19+ Stoli Vodka Stagewill feature DJ Marty Funkhauser, Macsauve, Vancouver Pride 2019 Grand Marshall DJ O Show, queer artist DEVOURS, DJ Karsten Sollors, DJ ensemble group Sex Traffic Panda, featuring DJ Juicy Fruit, DJ Funky Bunny, and DJ Swirl and DJ Jontin. The Hollyburn Community Stage in the Family Fun Zone at Street Level (located at Beach and Jervis), will have local performers. The Family Fun Zone features free and by-donation entertainment for people of all ages. The Cirque du Soleil Luzia Mariachi Band,Tuck Entertainment Performers(TBA), and touring band Hanne Kahwill be the featured acts.
Kick off Vancouver's 2019 Pride weekend with Parq Vancouver's second annual Pride at Parq, featuring RuPaul's Drag Race stars Kim Chi, Asia, Kameron, and Season 10 winner Aquaria. On August 2nd, the queens will put on fierce performances on the resort's alluring rooftop park. Guests will be able to enjoy sunset views of False Creek, cocktails and bites from D/6 Bar & Lounge, and music spun by the house DJ while dancing the night away on the city's most unique dance floor. Limited-edition creations designed specifically for Pride at Parq will be available for indulgence, including Parq's Pride cake, back by popular demand. Limited tickets are on-sale now until August 2nd or while quantities last for $110. A new VIP experience is also available at $200 which includes a reserved stage side viewing area, a welcome Pride cocktail, light bites, gift bag and an exclusive opportunity to meet and mingle with the queens.
There's no shortage of events happening this year, as you can see from the list below, culminating in the Pride Parade on Sunday August 4th. Well, then there are a few post Pride events on the Monday as well if you're feeling a bit of gay withdrawal! Check out this list of other Pride related events as well.
Grand Marshals this year are – Orene Askew (aka DJ O Show), Indigenous Artist Idris Hudson, and Queer ASL founder Zoeé Montpetit. Be sure to also sign up for a Vancouver Gay History Tour, led by Glenn Tkach from Forbidden Vancouver Walking Tours.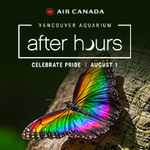 August 1, 2019 7:00 PM
Pride After Hours
Pride After Hours at the Vancouver Aquarium presented by Air Canada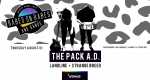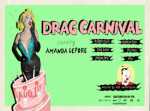 August 1, 2019 10:00 PM
Drag Carnival w/ Amanda Lepore at Celebrities #Pride2019
We welcome Amanda Lepore to Celebrities Nightclub for Summer of Love at #Pride2019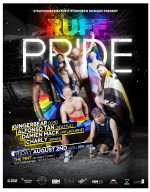 August 2, 2019 9:00 AM
RUFF Pride Friday @ The PINT
8th Annual RUFF Pride @ the PINT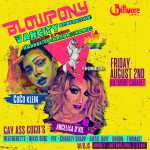 August 2, 2019 10:30 AM
BlowPony! Vancity 8.2.19 Pride edition
QUEER WITH CLASS!
BEARS-BARBIES-QUEENS & KINGS-CRAP STABBER-DYKES-DAGGERS-HAWKS-COCKS-SKIRT LIFTERS-CUBS-CHUBS-TRANS-BENT FILTH-SCUM-GARDEN KEEPERS-TOILET LINGERS-FAGS-HAGS-BUCKET F*CKERS-DILDO DIVERS-TRASH-PILLOW BITER-2ND CLASS CITIZENS!

August 2, 2019 5:30 PM
CruiseyT -Pride Kick Off Cruise
Sailing with CruiseyT is the Best way to Begin Vancouver Pride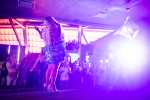 August 2, 2019 7:00 PM
PRIDE AT PARQ 2019
Experience Pride's most vibrant party at downtown Vancouver's premiere entertainment destination.

August 2, 2019 7:00 PM
Spiritpride 2019 – 5th Annual Conference
LGBTQ2+ Spirituality Conference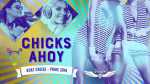 August 2, 2019 7:00 PM
Chicks Ahoy! Pride Boat Cruise Party 2019
Dancing. Babes. Sunset on the ocean. Join us for the first Flygirl Pride party of the weekend aboard the Magic Charm! Grab your tix early!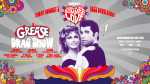 August 2, 2019 8:00 PM
Grease: The Drag Show at Celebrities #Pride2019
GREASE the Drag Show returns to Celebrities Nightclub on Fri, Aug 2nd for Summer of Love at #Pride20
August 2, 2019 9:30 PM
RICECAKE XL BAO
RICECAKE: A bangin' queer dance party for everyone to experience Vancouver's hottest Asian talent!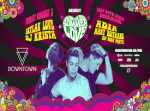 August 2, 2019 10:00 PM
Downtown Queer Party at Celebrities UG #Pride2019
DOWNTOWN QUEER & LESBIAN PARTY by DJ Skylar Love and DJ Krista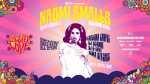 August 2, 2019 10:00 PM
Naomi Smalls at Celebrities #Pride2019
RuPaul's Drag Race All-Star Naomi Smalls for the Summer of Love weekend at #Pride2019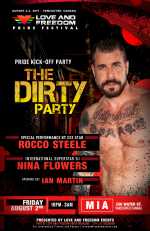 August 2, 2019 10:00 PM
The Dirty Party – Love and Freedom Pride Kick-off
Join DJ Nina Flowers, XXX Star Rocco Steele at Pride's Sexiest kick-off Party.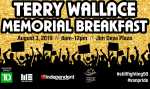 August 3, 2019 8:00 AM
Terry Wallace Memorial Breakfast 2019
Enjoy a buffet by-donation pancake breakfast in Jim Deva Plaza to commemorate one of our society's founders, Terry Wallace presented by Your Independent Grocer on Davie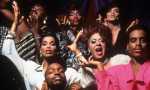 August 3, 2019 1:30 PM
Pride at MOA: From a Riot to a Revolution
Join MOA for film screenings, a vogue ball and workshop and a fishbowl discussion about queer issues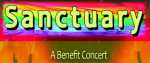 August 3, 2019 7:30 PM
Sanctuary Concert: LGBTQ Refugee Fundraiser
A Benefit Concert Raising Funds for LGBTQ Refugees
August 3, 2019 8:00 PM
Rocky Horror Picture Drag Show at Celebrities #Pride2019
Rocky Horror Picture Show lands down at Celebrities Nightclub for Summer of Love at #Pride2019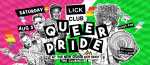 August 3, 2019 9:00 PM
Lick Club / Queer Pride Dance Party
Vancouver's Queer + Lesbian legendary Lick Club dance party / 4 international Queer + Trans DJs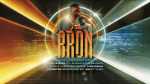 August 3, 2019 9:00 PM
BRÔN Party – Vancouver Pride Aug 2019
BRÔN joins us at the Celebrities #Pride2019 Summer of Love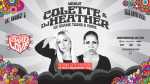 August 3, 2019 10:00 PM
Colette at Celebrities #Pride2019 – Open until 4AM
We're extremely honoured to welcome Colette to Summer of Love for #Pride2019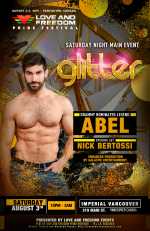 August 3, 2019 10:00 PM
Glitter | Love and Freedom Main Event
Grammy Nominated Legend Abel returns to shine at the stunning Imperial Vancouver!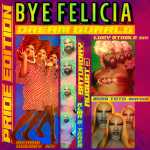 August 3, 2019 10:30 PM
Bye Felicia — Dream Gurrls! PRIDE Edition
Bye Felicia — Dream Gurrls! PRIDE EDITION
Alma B Itches .Lucy Stoole (Chi). Miss ToTo (Chi/MIA). Merrie Cherrie(NY) Scarlett BoBo along w/G-Luve & BLOWPoNY's DJs & Gays ASS GoGos (PDX)!
Extended Last Call 3AM!!
August 4, 2019 10:30 AM
Pride Parade Viewing Brunch
Skip the crowds and dine al fresco while watching the Pride Parade from the roof of the English Bay Bathhouse.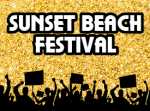 August 4, 2019 11:00 AM
Sunset Beach Festival 2019
Join us for a festival along beautiful Sunset Beach with TD Main Stage, Sunset Beach Oasis, Community Zone, Hollyburn Family Fun Zone, food trucks, Stoli Stage 19+ zone, interactive art and more!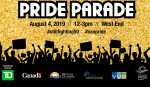 August 4, 2019 12:00 PM
2019 Pride Parade
A celebration. A protest. A party. A place to take up space. An opportunity to don our finest and shiniest. A chance to recognize how far we have come and reflect on where we need to go from here.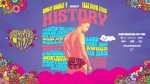 August 4, 2019 2:00 PM
History Sunday at Celebrities #Pride2019
We welcome everyone to HISTORY SUNDAY at Summer of Love #Pride2019!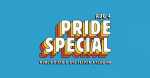 August 4, 2019 2:00 PM
Pride Special w/ Public Disco, Bye Felicia & Club NA (Patio-Day/ Dance-Night)
PRIDE SPECIAL – A 12 hour INDOOR/OUTDOOR party celebrating QUEER art & music.
Presented by Public Disco, Bye Felicia YVR & CLUB NA in partnership w/Vancouver Mural Festival. Event starts w/an all ages patio party then inside in evening for 19+ Dancing
August 4, 2019 4:00 PM
CruiseyT Pride GoGo Cruise
Celebrating Vancouver Pride on the water for 28 Years!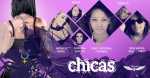 August 4, 2019 4:00 PM
Chicas in the Afternoon 2019. Post Parade Party.
The biggest queer day-party in the city is back. And our unicorns have gotten bigger.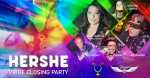 August 4, 2019 8:00 PM
Hershe Bar – Lesbian/Queer Closing Party 2019
2 rooms! 1 Mahoosive party! Hershe Bar is Canada's biggest lesbian & queer nightclub party and Pride's closing ritual.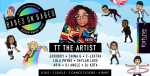 August 4, 2019 9:00 PM
Babes On Babes // PRIDE Sunday // ft. TT The Artist
Canada's largest Queer + Lesbian long weekend jam / 8 Queer, Lesbian & Trans DJs, 4 rooms, 2 levels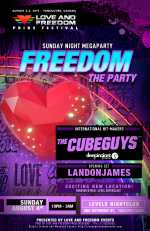 August 4, 2019 10:00 PM
Freedom: The Party | Love and Freedom Sunday Megaparty
Be free and feel love with The Cube Guys at a renovated new club at a familiar address!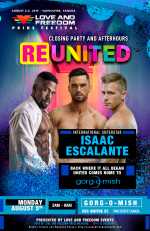 August 5, 2019 3:00 AM
RE-UNITED | Pride Weekend Closing Afterhours Party
The infamous Love and Freedom pride Sunday Night after-hours returns to Gorg-O-Mish. Dance til 8AM!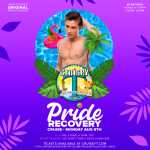 August 5, 2019 3:00 PM
CruiseyT Pride Recovery Cruise
The Best way to complete your Vancouver Pride Experience
About the Author
Bryen Dunn is a freelance journalist based in Toronto with a focus on tourism, lifestyle, entertainment and community issues. He has written several travel articles and has an extensive portfolio of celebrity interviews with musicians, actors and other public personalities. He's willing to take on any assignments of interest, attend parties with free booze, listen to rants, and travel the world in search of the great unknown. He's eager to discover the new, remember the past, and look into the future.